Our office will be closed from Thursday the 21st of December 2023 until Monday the 15th of January 2024. Prouse Family Accountants wishes you and your families a very Merry Christmas and a Happy New Year. We look forward to seeing you in 2024.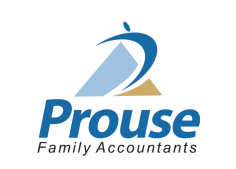 Over the past forty years we have been very successful in establishing  good working relationships with many West Australians.  At Prouse Family Accountants  we have the experience, knowledge and integrity to help you understand your tax situation to meet your financial needs.  We look forward to partnering with you on your journey.
Your Numbers Our Passion. Large enough to meet all your taxation needs. Small enough to know your name
Call us today on 08 92469055
Your Numbers 
Our Passion
At Prouse Family Accountants where passionate about your numbers. The confusion that results in a lack of clarify can be overwhelming. Having a system, plan and consistent accounting and bookkeeping  will keep you on track and provides you with a snapshot of your business performance and can be used to pinpoint your strengths and weakness.
Our team comes from a wide variety of backgrounds which we often employ when undertaking client engagements. Our team is supported through a network of professional memberships and affiliations. We  pride ourselves on having integrity, quality procedures and practices.
That's why clients find us approachable, relaxed and understanding.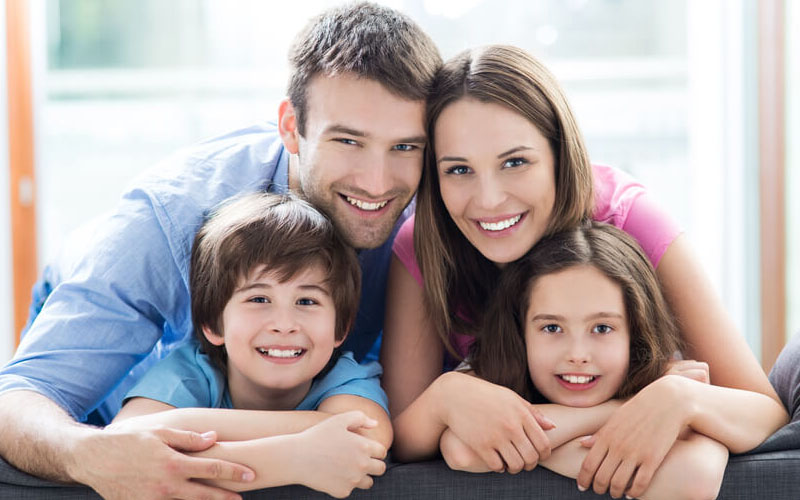 We understand
family life.
At Prouse Family Accountants Marmion, we know that "standard business hours" don't always work best for most people. That's why our office during tax season (July to Sept) we offer after hours and Saturdays appointments.
You won't find many tax accountants who will do that.
Our client base is diverse – with families from various circumstances, backgrounds, cultures, countries and occupations. We also have considerable experience assisting and introducing new migrants to the Australian income tax and GST system.
We can help you
save, plan, invest and retire.
Our team of tax accountants do more than just tax return services. With the help of our industry partners, we can assist you with:
Managing your household budget and saving more effectively
Setting up a new business venture
Saving and investing to finance your children's education
Reducing your household debt
Financing vehicles, plant and equipment or business investments
Investing in shares or property tax more effectively
Setting up, operating and managing a self managed superannuation fund
Protecting yourself and your family with tax effective insurance
General taxation advice and planning
 We're available to discuss all of your accounting needs.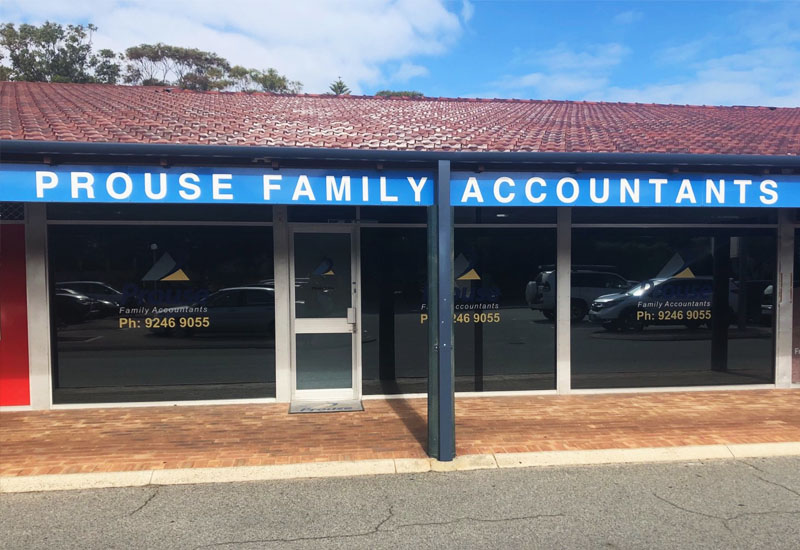 We're experienced, qualified accountants who understand that each client has different needs, and navigating the complex world of taxes can be a daunting task. Our personal approach means you get tax preparation and strategy developed for you and you alone. We our supported by professional bodies including the National Taxation & Accountants Association, the Tax Institute of Australia, the National Institute of Accountants and the Institute of Certified Book Keepers.
We focus on building lasting personal and business relationships with our clients. In turn, we hope to become your trusted tax accountant through the cycles of your personal and business lives.
 Rob Prouse
 Founder of Prouse Family Accountants Pty Ltd
Prouse Family Accountants  have been proud to assist West Australians with their tax and accounting needs for forty years and counting (after all, that is what we do best). However, we know that to do the very best in servicing the accounting and taxation needs of our clients, we need to really listen to them. As a team, we take on board what our clients have to say, in the hope it will make us a stronger team in the future. If you have any comments about Prouse, please click here and get in contact with us today.  We really would love to hear about the differences we can make in our service offering or in the customer relationships we build. We have a goal to be simply the best tax accountants in Perth, and what our clients say is an integral part of that journey.
Have a look at some of the comments that have been left for us from current and former clients alike. If you wish to review Prouse Family Accountants Facebook, click here.
We have been working closely with the Prouse Family Accountant Marmion for the past 8 years.We work jointly with clients to ensure their home and investment strategies are maximised to the client's benefit.Client's see Prouse and Stratique as their trusted financial strategic partners.
–TROY CAMERON, STRATIQUE
I have had the pleasure of using Prouse Family Accountants Marmion through all stages of my personal and business affairs. Not only were they providing me great tax advice, they really cared about my finanical situation. After using a number of Accountants when I was younger, I have found Prouse Family Accountants Marmion to be a very knowledgable, friendly and down to earth company. When you step into the office you really do feel like part of the family. I would highly recommend Prouse Family Accountants Marmion to anyone looking for a professional, friendly service where your best interests are their top priority.
– REBECCA NEWTON, PRESTIGE WEALTH PARTNERS
I would like to take this opportunity to thank Prouse Family Accountants Marmion for making tax time pleasant and easy! From the time I walked in the door, I felt comfortable and, at all times, I was treated with courtesy and respect. Rob, my accountant, was friendly, professional, efficient and extremely well-informed about tax requirements and what I could claim to maximise my refund. I am extemely pleased by the result of my experience with Prouse Family Accountants Marmion - the biggest tax refund I have had in years! I will be trusting them with my business for many years to come and I will be confidently recommending Prouse Family Accountants Marmion to all my family and friends.Thank you again.
– KERRY MUIRSON
Have been getting Prouse to do our taxes for quite a few years now and all the team at the Marmion Office our fantastic to deal with, prompt and very knowledgeable. Highly recommend Prouse Marmion for your accounting needs.
– Jemma M
Rob is not only the best accountant ever BUT such a lovely man! Thank you ever so much for everything you've done xxx
– Kylie G
Have been using their services for 8 years now, could not be happier, highly recommend them. Thanks
– Gus B
Been seeing Rob for well over a decade. Always achieved the best returns.
– Matthew K
Would definitely recommend them, very efficient and professional at all times!
– Chrystalla T
Thanks to Rob and the team great speedy service with a great return as per usual.
– Mark P
I recommend Prouse Family Accountants for all your tax purposes. Give them a call…
– Nbbc B